Product Description
Product Description
Demo: http://youtu.be/8recEWeWsv8
WIFI App Demo: http://youtu.be/3PUABpRCVVU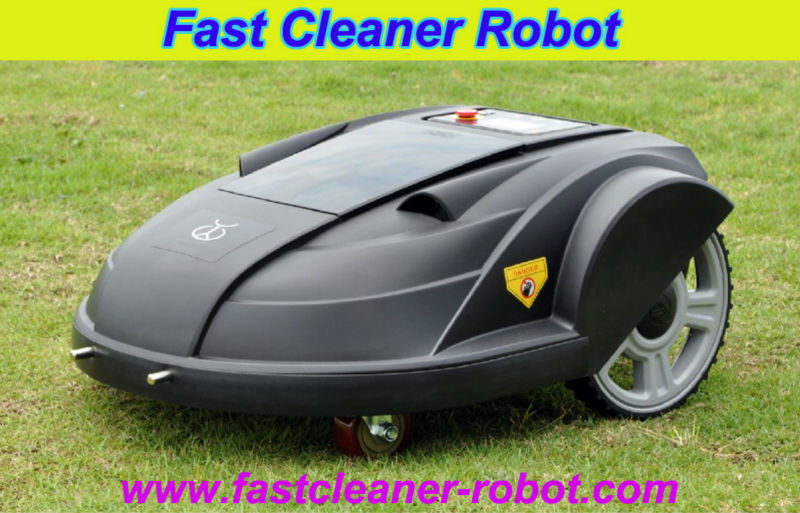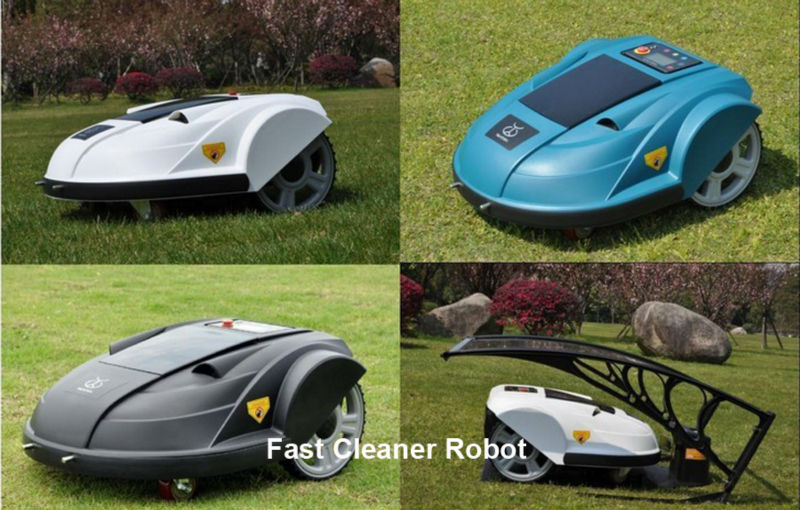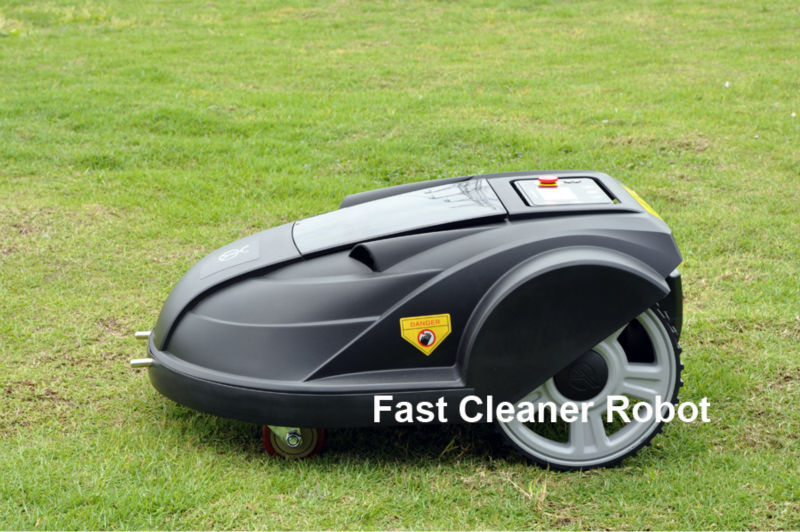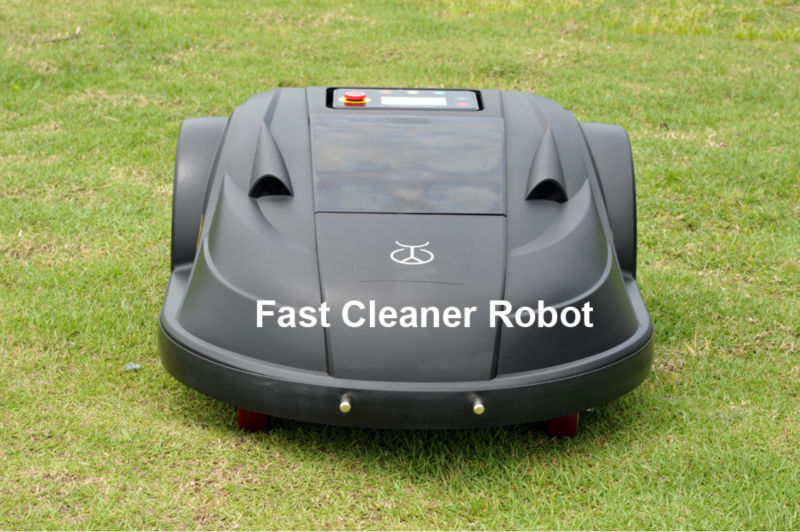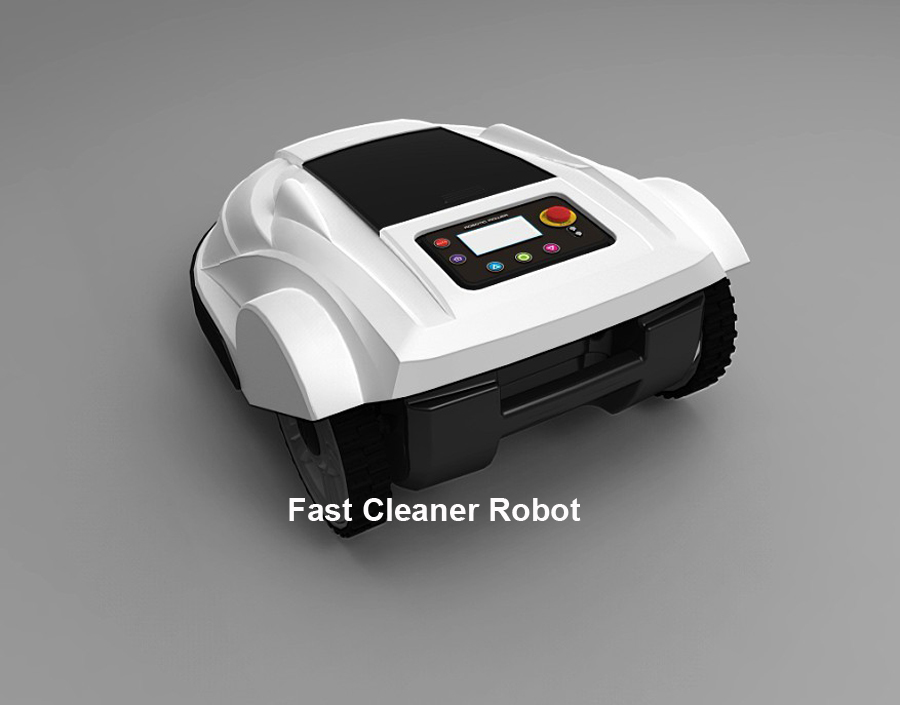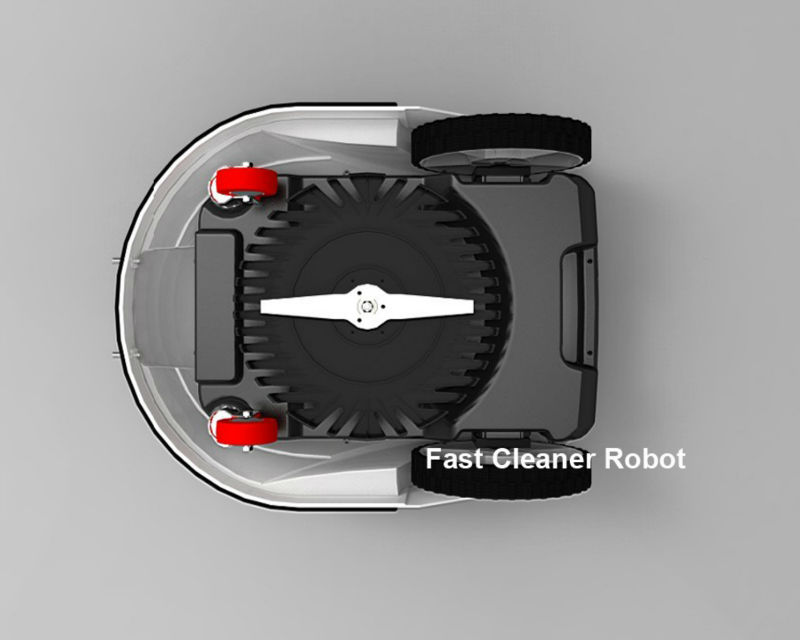 Technical data: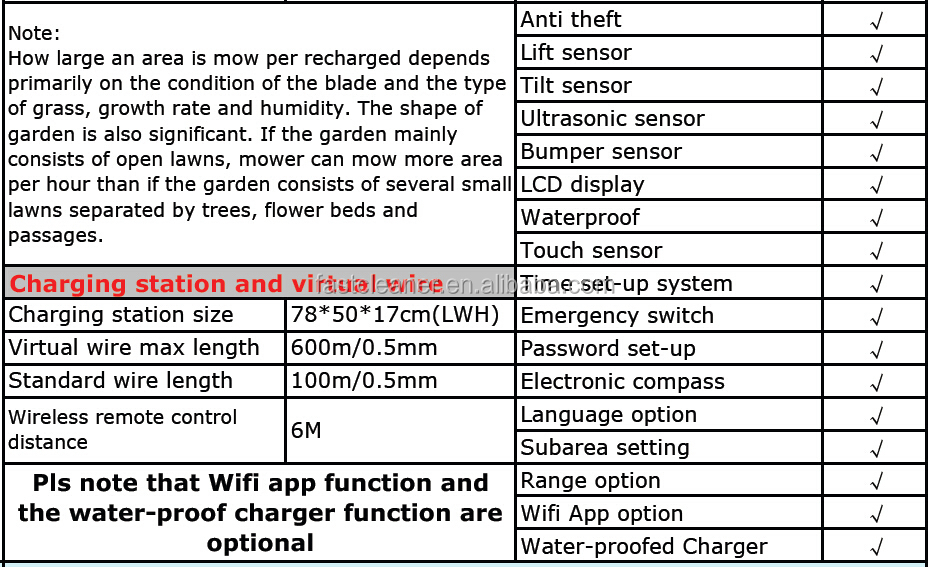 2016 Newest Lawn Mower Robot With NEWEST WiFi Controller Cordless App Control
Lawn Mower Robot S510 Specifications
ultrasonic sensors, rain sensor,
touch sensor, wireless remote controller,
auto recharge, pressure sensor,
subarea setting
Automatic robot lawn mower S510,our third generation products. It is a newest and hot sell robot mower we pushed in 2016.It has a more safety structure.
S510 have more newest bright function like:
Newest:
WIFI APP control by your Smartphone
Water-proofed charger
Ultrasonic Sensor
Range function
Subarea function
Language operartion Option
1.Ultrasonic sensor
The mower detects obstacles before making contact with them,this makes it safer for children and pets.
2.Touch sensor
Touch the handle when the mower is cutting,it will cease function within 0.5sencond.
3. Pressure sensor
If a child or something rides or sits on the mower, it stops working within 1 second.
4. Bump sensor
The whole top cover is movable.Both front and the two sides of mower equipped with bump sensors that will activate when the mower strikes solid,fixed boject when that object is at least 6cm in vertical height from the supporting surface of the mower. when the bump sensor activated, the mower will stop movement in that direction and reverse itself away from the obstacle.
5.Subarea setting
It can separate a big area into 3 small area to cut,it save more time to cut a big lawn with less time.
6.Overload protect
These motors to over-load in the event, this is detected,the mower will stop operating.
7.Two cutting modes( go striaght and go circle)
8.Rain sensor
The mower will go back to the charging station when it is raining.
9.Anti-theft
Mower has password protection option to guard against theft.
10.Mowing schedule(set up one weelk cutting schedule from control panel)
and so on.
11. Range Function
There are four range options, user can choose thedistance when robot hit virtual wire according the condition of different lawns.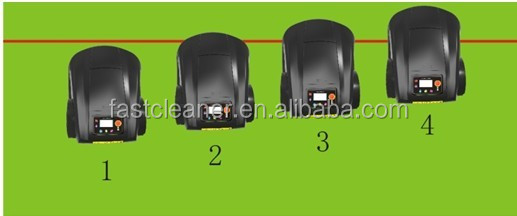 Four steps to safety start the mower:
1. Connect charging station with power supply by charger.
2. Connect virtual wire to charging station and make sure it is in good connecting.
3.Turn on the power button and release the emergency switch.
4.Input password if selected and select mode.
Two Cutting modes:
There are two cutting modes of the mower: go straight and go circle
In Auto mode, mower selects cutting mode intelligently.
In Manual mode, the mower will just go were you direct it.
It goes straight if the grass is sparse or it has be cut off, and it goes circle if the grass is dense or lond. (This is more high efficiency for mower to cutting lawn)